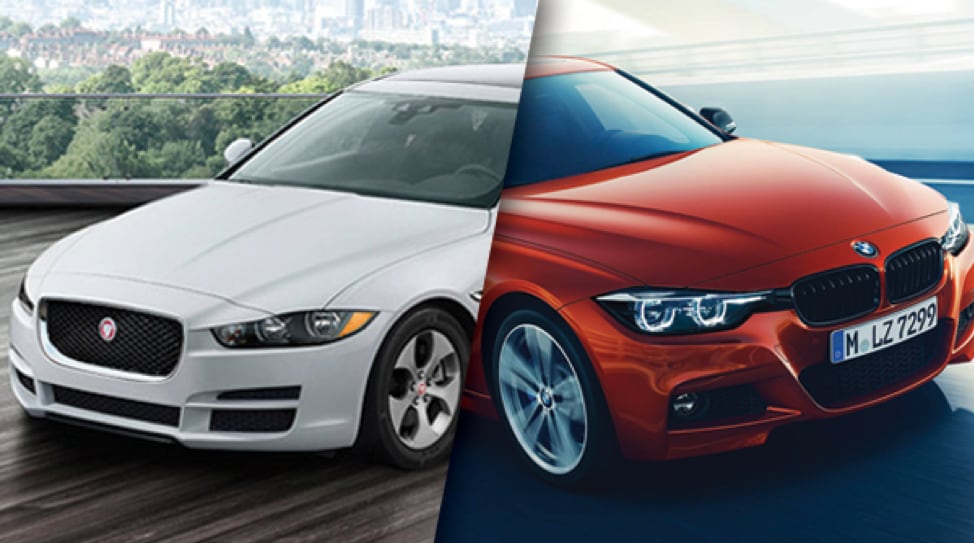 As the new kid on the block, the
2017 Jaguar XE
is often compared to models like the BMW 3 Series to see if it can match the power and drivability expected of a luxury sport sedan.
The XE doesn't just match expectations, it exceeds them. Below, we'll give you the numbers that prove it and some other facts that might make you look past the only and onto the new.
If you're in the greater Albany area and want to take the XE for a test drive, visit us today. No matter where you are, read on to see why Jaguar still reigns in New York:


Performance, Fuel Economy, and Driving Experience
Jaguar XE
The 2017 XE has three engine options. The base engine is a 2.0-liter turbocharged inline-4 that makes 240 horsepower and 251 lb-ft of torque. Lower trims are also available with a 2.0-liter turbocharged inline-4 diesel engine that produces 180 horsepower and 318 lb-ft of torque.
The most powerful XE has a 3.0-liter supercharged V6 engine that churns out 340 horsepower and 332 lb-ft of torque, with available all-wheel drive. All engines are mated to a smooth-shifting 8-speed automatic transmission. The inline-4 and V6 get up to 30 MPG fuel economy, while the diesel gets up to 36 MPG.
Buyers and test drivers alike are loving the responsive, composed driving ability of the 2017 XE, with quick steering, tight suspension, and ease-of-driving at high speeds. With the optional Adaptive Dynamics suspension system, it's unbeatable in its class and gives you track-worthy performance.
BMW 3 Series
The 2017 3 Series has nine models and four trims in its lineup, so its engine options are wide-ranging. Here's an abridged summary of what's offered on sedan models: the base is a 2.0-liter turbocharged inline-4 that makes 180 horsepower and 200 lb-ft of torque; there's also a 2.0-liter turbo diesel with the same horsepower and improved torque. The two inline-6 engines make either 300 horsepower and 300 lb-ft of torque or 320 horsepower and 330 lb-ft of torque. The M3 produces 425 horsepower, but adds about $30,000 to the base price.
Three Series models have an 8-speed automatic transmission, and some come with the option for a 6-speed manual transmission. The 180-horsepower models get up to 35 MPG, while more powerful models get up to 30 MPG.
The BMW 3 Series offers a smooth and quiet ride, but reviewers have been complaining about its automatic engine start-stop function – meant to improve fuel economy – that tends to shutter when it's kicked back on. Autoweek also reports that steering on the new 3 Series lacks the "organic feel" of past models, and some drivers criticize its variable-ration steering option as less precise than it should be.


Pricing
Jaguar XE
Starting at $34,900 MSRP
BMW 3 Series
Starting at $33,450 MSRP
Category: Comparison
Tags: 2017 XE, BMW, sedan, comparison